by Doug Humphrey
by Doug Humphrey
This is fan-fiction by C.A. Chicoine.
CURRENTLY BEING RE-VAMPED
This is a story by Dawn Moon, and is based on the Westwood Studios Blade Runner game scenario.
***Yet to be completed.***
Based on the Westwood StudiosŪ "Blade Runner" computer
game, P.K. Dick's book "Do Androids Dream of Electric Sheep?"
with strong influence from Ridley Scott's movie "Blade Runner".
Blade Runner fan-fiction written by Mark Hinsley
Original fan fiction written about or inspired by the Blade Runner universe. Presented by
BladeZone.
Blade Runner fan fiction and other Blade Runner fan contributions.
***CURRENTLY UNAVAILABLE***
By Jeff Walker
Based upon "Blade Runner" the adapted film from the Philip K. Dick novel "Do Androids Dream Of Electric Sheep?"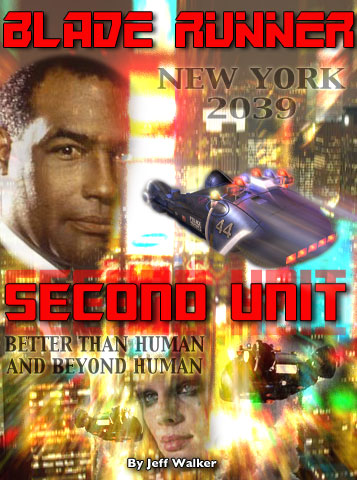 By Matt Ediger
Written by the same screenplay writer who gave you
Fallen Angel
s
.
| | |
| --- | --- |
| A prequal to DADoES, written as viewed from the perspective of Dave Holden, San Francisco's top bounty hunter. | |
08-03-2007
***CURRENTLY UNAVAILABLE***
By greenarrowess
***CURRENTLY UNAVAILABLE***
From FanFiction.net
by UnclePauly
Feature Fan Fiction: the spec Blade Runner Sequel screenplay by Carman N. Keddy
***CURRENTLY UNAVAILABLE***
RESERVED for future pending story.